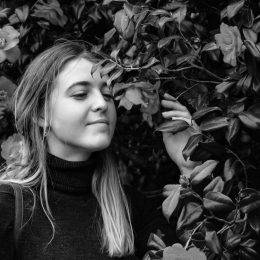 Nastia Hurley spent the earlier years of her tattoo career gaining experience throughout Europe, traveling and tattooing whenever (and wherever) she could. Since establishing herself at Arrows and Embers Tattoo in early 2020, Nastia has becoming increasingly in-demand and books out about a year in advance. Despite becoming a first-time mom in 2022, she still makes time to tattoo, book appointments, come in late for extra consultations, draw flash, kick ass, and take names. Nastia has always been drawn to floral tattoo work, and if we had to guess we'd say that's her favorite! If you're in the market for an amazing floral/botanical tattoo, Nastia's the artist you're looking for! Check out her Instagram for more.
As of 2/9/23, Nastia's books are currently CLOSED until further notice.
Please feel free to inquire with either Sean or Luna!